OpsMgr Alert Console Task For Squared Up
I have just created 2 alert console tasks in OpsMgr for Squared Up:
View Alert in Squared Up
View Alert Source Object in Squared Up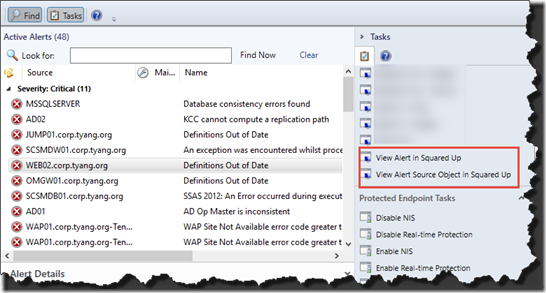 These 2 tasks will open the selected alert and alert source object in Squared Up  respectively using your default browser:
Squared Up Alert View:
Squared Up Monitoring Object view (Alert Source Object):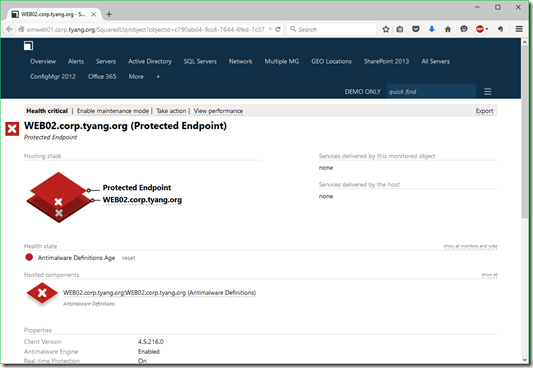 the management pack containing these 2 tasks can be downloaded at the end of this article. In order to use this MP, you will need to modify 2 lines: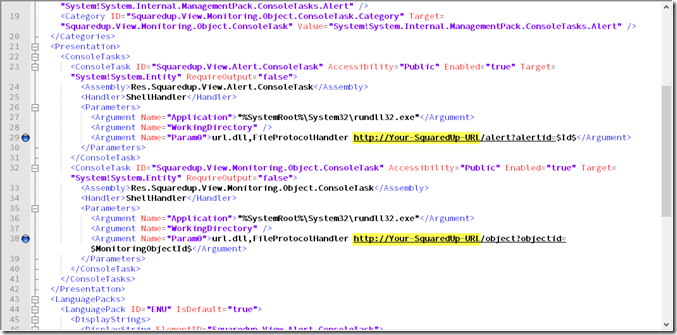 You need to open the unsealed MP (xml) in a text editor (such as Notepad++), and modify line 29 and 38 (as shown above). Please replace "http://Your-SquaredUp-URL" with the Squared Up URL in your environment. i.e.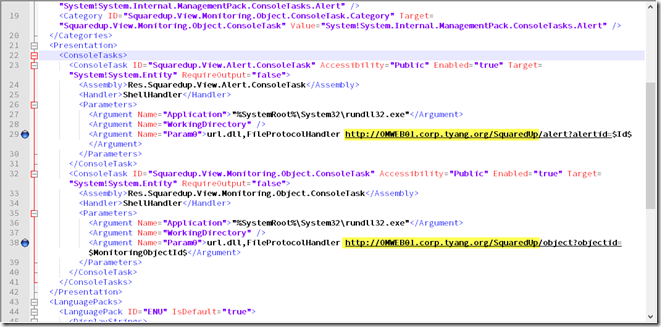 You can download this MP from the link below: