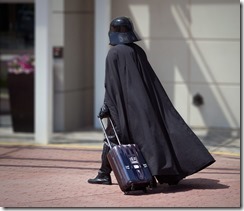 Recently Squared Up has announced they will be travelling around Europe to meet their customers in person: https://squaredup.com/squared-up-hit-the-road/
The road trip is going to start in less than 2 weeks, the first stop will be Utrecht, Netherlands. If you are in the area, and would like to learn more about Squared Up dashboard for OpsMgr, please register and reserve your spot now at: https://www.eventbrite.co.uk/e/system-center-community-event-tickets-18451967331
Squared Up will provide food and drinks, and I'm sure it will be a lot of fun.
After the Netherlands event, the second stop would be Gothenburg, Sweden on 7th October for Approved Consulting's SCOM day - http://www.approved.se/lasning/nyheter/item/57-scom-dagen-7-oktober-2015.
So, if you are interested to meet Squared Up in person, and learn more about what's in their pipeline, don't miss these events!