Squared Up Upcoming V3 Dashboard with Distributed Application Discovery Feature
Squared Up is set to release the version 3 of their dashboard next week at Ignite North America. One of the key features in the v3 release is called the "Visual Application Discovery & Analysis" (aka VADA).
VADA utilise OpsMgr agent tasks and netstat.exe command to discover the other TCP/IP endpoints the agents are communicating to. You can learn more about this feature from a short YouTube video Squared Up has published recently: https://www.youtube.com/watch?v=DJK_3SritwY
I was given a trail copy of v3 for my lab. After I've installed it and imported the required management pack, I was able to start discovering the endpoints that are communicating to my OpsMgr agents in the matter of few clicks: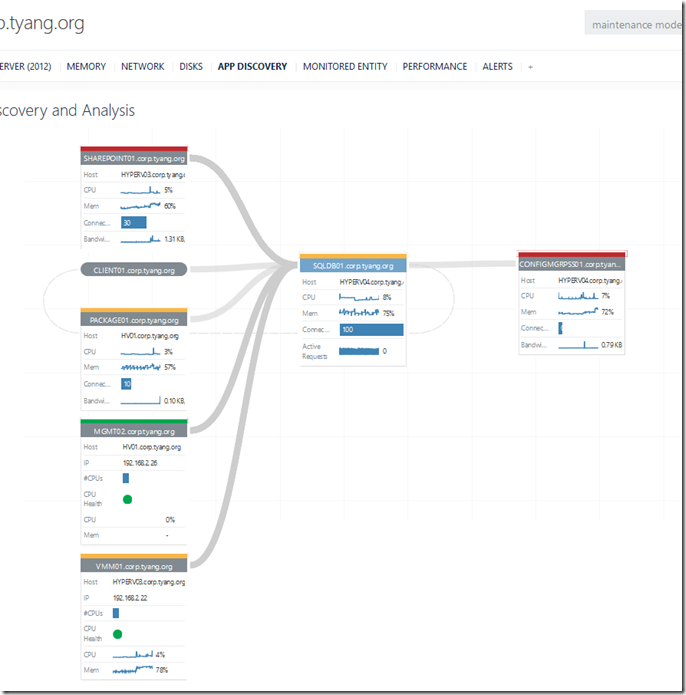 As we all know, natively, OpsMgr is lacking the capability of automatically Distributed Application discovery, customers used to integrate 3rd party applications such as BlueStripe FactFinder with OpsMgr for this capability. However, now that BlueStripe has been acquired by Microsoft and it's being fitted under the OMS banner as the Application Dependency Monitor solution (ADM), customers can no longer purchase it for OpsMgr. It is good to see that Squared Up has released something with similar capabilities because at this very moment, it seems to be a gap in the OpsMgr space.
Having said that, I don't think the OMS ADM solution is too far away from the public preview release.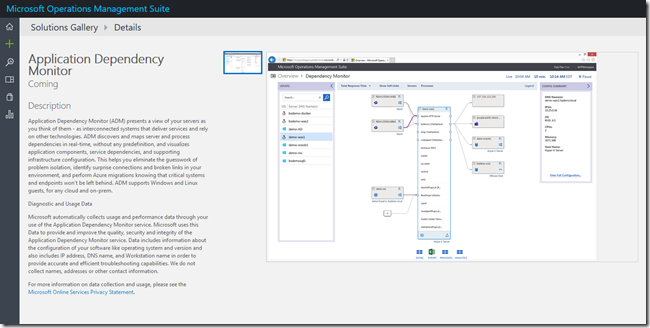 One of the biggest differences I can see (after spending couple of hours on Squared Up V3), is that Squared Up VADA collects ad-hoc data at the time VADA is launched (which triggers the agent ask), whereas OMS ADM has it's own agents and it is collecting data continuously.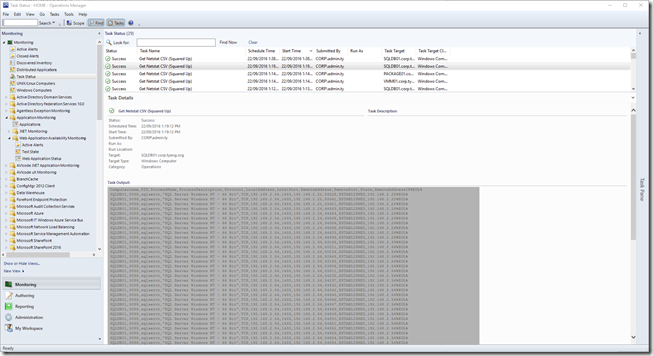 Additionally, looks like Squared Up VADA only supports Windows agents at this stage and OMS ADM will also support Linux agents.
At this stage, since we don't know if BlueStripe will be made available to OpsMgr in the future, and Squared Up is releasing this awesome addition to their already-popular OpsMgr web console / dashboard product, why not give it a try and see what you can produce? I guess since the data collection is ad-hoc, it will make more sense to start the discovery in VADA during peak hours when the system is fully loaded and each components are actively communicating to each other, so you don't miss any components.
15th May 2017 Update:
VADA version 3.1 was released few weeks ago and it has introduced few new features:
Support for Linux discovery:
Cross-platform application discovery (most Linux distros covered)
Application groups / tiers
Logically arrange your discovered servers and devices by role / tier / group
Export as SCOM DA component groups for health roll-up, override management and reporting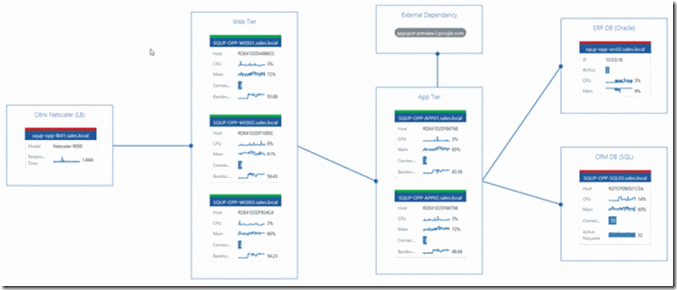 Manually add dependencies
Supplement automatic discovery by manually adding servers and devices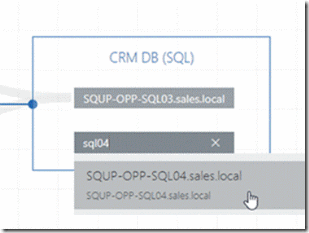 If you'd like to know more about VADA, here are some helpful new resources:
Lastly, if you are going to attend Ignite NA next week and want to learn more about this new feature in Squared Up V3, please make sure you go find them at their booth.