MVP Renewed For the 2nd Year
Time flies. It has been one year since I firstly became a MVP in System Center Cloud and Datacenter Management. Last night, I have received the most important email of the year: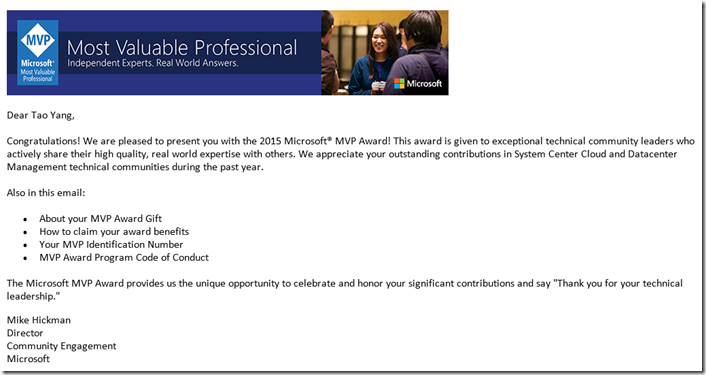 I have been renewed for another year! It has certainly been a great journey so far. I'm looking forward to another awesome year!