SCCM 2007 Client Management Pack Updated
I received an email this morning regarding to the SCCM 2007 Client Management Pack that I wrote few months ago. Someone pointed out it had some issues in the language packs section of the MP. I had a look and realised the TYANG.System.Center.Configuration.Manager.2007.Monitoring.mp does have some orphaned string resources.
A bit background of this MP. I originally wrote this MP for my employer. Before I posted it on my blog, I removed everything that were specfic to my employer (few monitors, application components, relationships, discoveries, etc.). However, I ddin't delete associated display string resources in here: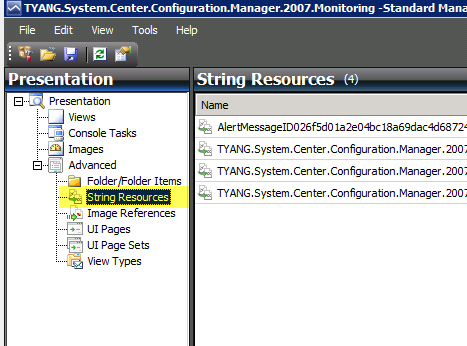 I have just updated the MP (and increased the version number to 2.0.0.1).
The updated MP can be downloaded HERE.
I'll also update the download link on the original post.